Welcome to
divine massage
A sanctuary where the body and spirit align.
Drift away to a Hawaiian island experience and enjoy a relaxing massage designed to trick the nervous system into full relaxation. Spa draping for Lomi massage and use of warm coconut oil to annoint the body and honor the spirit.
Divine Massage offers unique experiences to rejuvenate the body, mind, and spirit. Our therapist mixes a variety of massage modalities to ensure you leave feeling refreshed and ready to live your best life.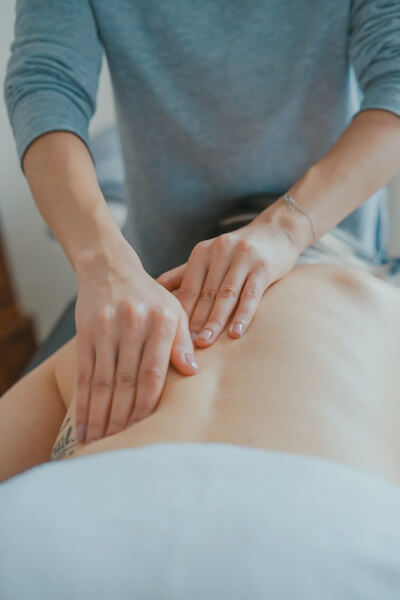 For those on the go, this 30 minute session focuses on a targeted area of arms and hands, legs and feet, or back.
A relaxing Swedish based massage that includes aromatherapy and the warmth of hot stones to melt away stress.
A deep tissue based massage that may include myo-therapy and medical massage techniques to restore and align the body.
A safe and comforting massage for women in their 2nd and 3rd trimester which is received side lying. 
Extended until december 24th, 2023!
Buy a $100 gift certificate and get $100 in vouchers to gift to friends and family.* Please email contact@divinemassagellc.com with the address you would like your gift certificate and vouchers mailed to or to schedule an in person pick up at Divine Massage.
Gift Certificates Available
Please email contact@divinemassagellc.com or call 541.405.2444 if you would like a physical copy of the gift certificate mailed to you. 
Receive 15% off with one of our package deals*
5 Pack on 1 hour massages
Bridal Pack of four 1 hour Tranquility massages
Pregnancy Pack of five 1 hour massages to nurture mama pre and post natal
$10 off any 1 hour massage for 65+ years of age
*Cannot be combined with any other offer or discount.
This therapy combines a variety of massage techniques needed for your restoration which may include myo-therapy, deep tissue, and trigger point therapy to increase range of motion and decrease tension. Our therapist specializes in medical massage therapy and can also provide lymphatic massage to reduce inflammation aiding in surgical recovery time as well as scar tissue work. 
Let the stress and tension melt away with this spa like massage experience which includes your choice of aromatherapy and hot stone massage. With a Swedish base and Spa Lomi technique, our therapist is able to relax the muscles and nervous system aiding in better sleep and less pain. 
Let our therapist nurture you while you prepare for your little one with this soothing and comfortable therapy. Designed to bring peace and tranquility in a safe environment, all of our pre-natal massages are performed side lying. 
A great affordable option for those who just want a targeted focus on arms and hands, legs and feet, or the back. Perfect for a lunch break or as a quick stop on your way home. Be warned, this session will leave you wanting more!
Cupping Therapy 30 min
Hot stones
Moisturizing hands and feet 
Foot exfoliation
Abdominal massage
"Life's Divine on Park and Vine in Lebanon, OR."
What Are You Waiting For...